Perfect Day Wedding Band Ireland
How long do the band play for?
Typically the band would play from 9.30-12.00, with our DJ continuing on until 2.00am. We are completely flexible though and work within each couple's own time schedule. We have a separate sound and light engineer, and he arrives on site by 8.00pm ready to set up. The band all start arriving c. 8.30pm so if you're ready for us early, we'll be ready to go.
What happens after we confirm and pay deposit?
Two months before your wedding Catherine will set up a call with you to go through your whole night. She will discuss logistical arrangements i.e. how many guests (impacts the size of sound system we bring), set up times etc. and music choices. We have a chat about your first dance and whether you'd like us to play it live. We discuss DJ requests and any other specific requests you may have.
Do you run showcases?
Yes, every month in the bar of the Red Cow Inn from 9.15-10.00pm – these will be announced on our website and facebook page
Do we have a say in the play list?
Yes. Every wedding is unique and we like to know as much as possible about what you like. At some weddings we focus heavily on 80s/90s and modern mix, for others there could be waltz/jive and some country. The best ones though are a great mix of everything. A wedding party has a dynamic of its own and the 'cheesy' classics that you dread to hear usually have the opposite effect at a wedding. J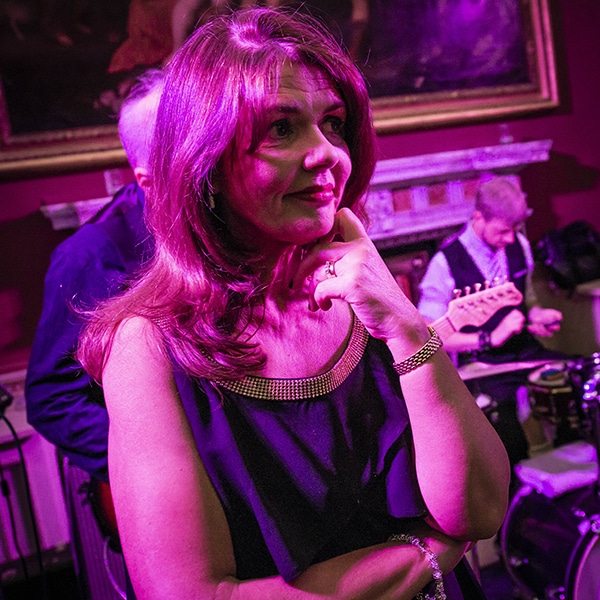 As well as Band and DJ, what other music services do you offer?
We play Church weddings and Civil Ceremonies most weekends and 90% of couples that book the band book the full day package, from Ceremony music to Pre-dinner as well as Band and DJ. We also offer day after music = (two singers with acoustic guitars) if you are having party/bar b que the day after your wedding. This was a very popular add-on in Summer 2015.\What about volume? We have a dedicated sound engineer. He adjusts his PA system to various venues/room sizes and number of guests and the sound is always perfect. However, if you think it too loud, someone can just let him know and he can lower it at the flick of a switch! J
How much is the deposit?
€300 This is non refundable once booking is confirmed and cancellation fees will be charged if the band is cancelled before the wedding date.
Call or mail us today on 087 2464136 or info@perfectday.ie